Dream Your World is a movement to create empowered dreamers among girls and young women ages 8 - 29 who will envision, create, and manifest positive change in their lives, their communities, and their world.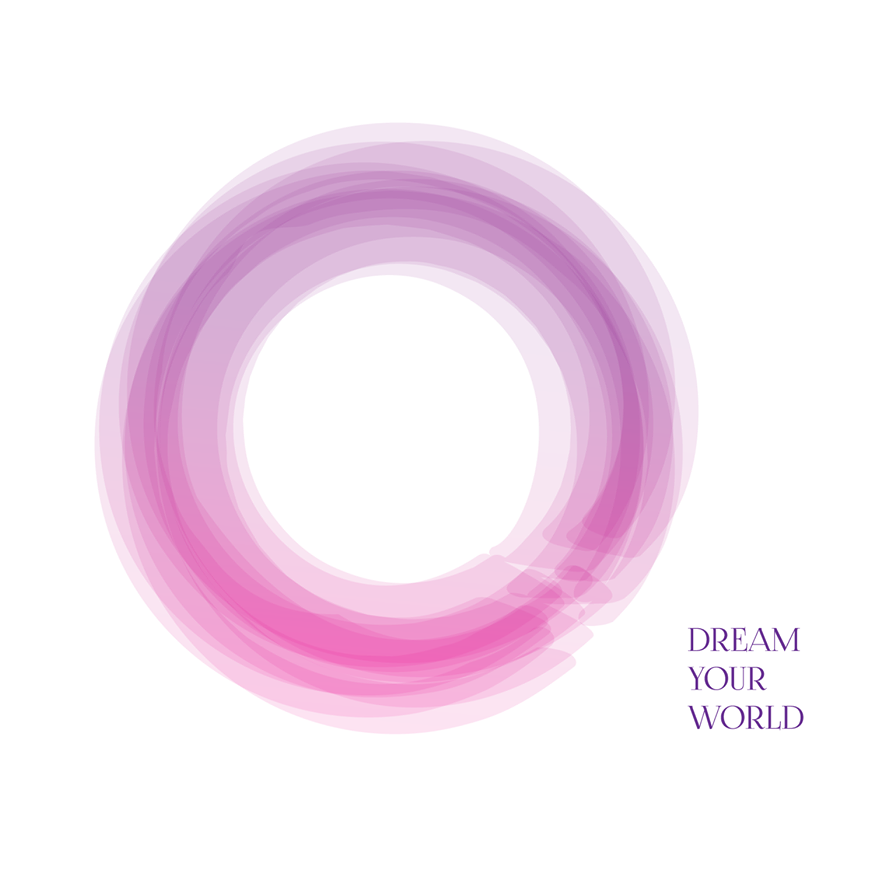 &nbsp
Dream Your World (DYW) is the only program targeted specifically to girls and young women that works directly with dreams and the active imagination, using precise, unique methodology to create engaged civic and global change-makers. Click here to learn how to get involved and bring a program to your child's school or campus, or to train and become an adult team leader (Shepherd).
&nbsp
&nbsp
Our Strategy
Solving problems comes by looking within. Working with dreams and the active imagination is a means of creative problem solving where all is possible – unlike rationalism which starts with what is already known and assumed, and sets limits. Dreaming and the active imagination is the space for true innovation. We go in, in order to go out and make change.
Empowerment is knowing "I am capable… I Can." Through this work of inner-looking, Dream Your World strengthens girls and young women's relationship with their core Self, creating opportunities for them to discover that they are resourceful from within, that they can rely on themselves, and that they can find solutions to their challenges. Undiscovered inner resources are illuminated and they learn that we are each uniquely creative individuals. This engenders a sense of power, accomplishment, autonomy, and success.
Manifesting projects verifies the inner "I Can." Our method teaches participants how to identify a need in their community and look inside to find a creative solution in response. Once participants have discovered what is possible, Dream Your World assists them in taking action and guides them through practical steps to manifest solutions into realized projects. Our system provides girls and young woman with the tools and the support to see something through, verifying for themselves their new-found, inner "I Can". The "I Can" is what makes a difference.
Dreaming is a tool for social change. Dream Your World creates a community of agents of change, facilitating bottom – up transformation. When girls and young women tap into their inner capabilities and creativity they become natural contributors to the world around them. Discovering one's inner truth develops the capacity to see the truth in others, fostering trust, openness to others, and deep connection to the world. Our steps for manifesting projects include experiencing perspectives on all sides of a challenge. Our programs become a catalyst for understanding difference, sourcing from diversity, connecting in distinctive, imaginative uniqueness.
Empowering girls and young women is global change. The McKinsey Global Institute think-tank estimates that advancing women's equality could add $12 trillion to global growth by 2025 (1). Building strong girls today puts more women at the table tomorrow in career, governance, and other leadership positions, re-envisioning restrictive social constructs around gender roles, and bringing new ideas and approaches to global problems such as terrorism, poverty, and other global challenges that can be resolved non-violently by means such as educating girls and delaying early marriage.
Our Work
DYW Quest
The DYW Quest programs teach participants positive and concrete skills for looking inside, working with what they see, and responding to the necessities they recognize. Using dreams and the active imagination, our comprehensive curricula take teams through steps to identify a need in the world, engage in in-depth explorations of perspectives surrounding that need, find a creative response, and then manifest that response in tangible,
practical, realized projects.
DYW Quest programs can be incorporated into in-school or after-school programs, or as stand-alone for groups and organizations. Curricula are available for elementary, Jr. High/High School, and University/Grad School age groups. They are adapted to different lengths to accommodate custom situations (school year, summer camp programs). We also offer an Adult DYW Quest program for parents, educators, and other change-makers who want to experience the curricula first-hand and make a difference in their communities through our time-honored method of looking within to effect change without.
Shepherd Training Mentorship Programs
Dream Your World knows that strong girls and young women are raised and developed by strong adult mentors. Our Shepherd Training program and Adult DYW Quest teams create empowered parents, educators, and adult mentors who can reach out a steady hand to the young dreamers in their care and raise them up to the heights that they have, themselves, genuinely attained.
Modeling
If they can see it they can be it. Today's young woman finds a lack of role models of strong and accomplished women in both media and actual life positions. When women do appear in media, the portrayal of them is often narrow and skewed, focused on appearances. Without an image – a blueprint – we can't build our future. Dream Your World meets girls and young women where they are – online, in social media, via podcasts, at schools and university events – showcasing girls, young women, and women of all ages who Can and Do, expanding their range of models to enlarge their choice in the future they are building for themselves.
The 2017 Dream Your World online international conference featured 31 presenters from around the world speaking about dreams, steps they've taken to create social change, and sharing tools for manifesting ideas into action. Our reach included attendees from 18 different countries, and we are a featured case study for Click Meeting, alongside Montessori International.
Facebook
Twitter
YouTube
Instagram
1. Ploumen, L. October 11, 2017. "Dutch Minister Lilianne Ploumen: Why I Stood Up for Adolescent Girls." Financial Times. Retrieved from https://www.ft.com/content/3d1d8472-a764-11e7-ab55-27219df83c97